Tripawds is a user-supported community. Thank you for your support!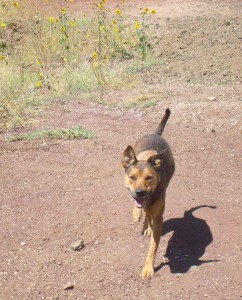 Hello everyone! Back from our nearly 2 week adventure! We went to visit our friend in Kingman, then went camping in Zion and visited the North Rim of the Grand Canyon.
Caira Sue really enjoys a good view-of course what she REALLY likes is to RUN! And run, she did.
She got her feet wet in the river, but wouldn't swim. Wouldn't swim until an adorable 8 year old girl from Seattle named Sierra came around! It was an amazing experience. I had Caira Sue in her newly purchased ruff wear life jacket. She would go in up to her chest, but that was it-and I was OK with that. Mom's a little nervous about her first swim post amp.
Sierra comes floating down the "rapids" in the middle of the river and all of a sudden Caira is off! Her instincts took off and she was right there in the middle of the river with the girl! She then swam to shore with Sierra and the 2 of them played for the next hour. This girl was wise beyond her years-she was so good with animals. Her mother told me she has trained many of their friend's dogs-at the age of 8! Anyway, she had Caira Sue swimming across the river with her in no time, and the smiles were so worth it! I was glad to have the life jacket on though-there were a couple times where it seemed to really make a difference.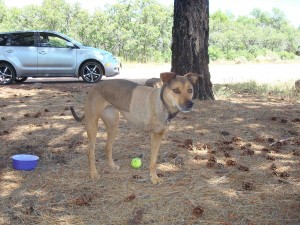 North Rim Grand Canyon. We had been to the south rim many times. The north rim was amazing!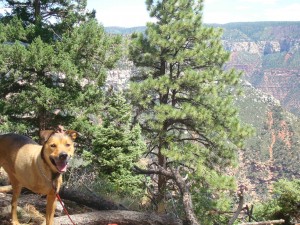 Of course, there were those stinky signs that limited our viewpoints….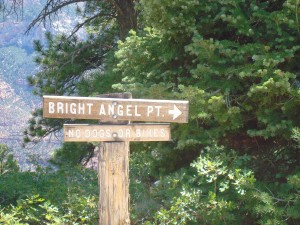 Our trip finished with a trip to see old friends in Flagstaff, AZ. Caira Sue was not a bit embarassed to see her old friends without her leg-she was ecstatic! Wahoo! What a great time!