Tonight Caira Sue was!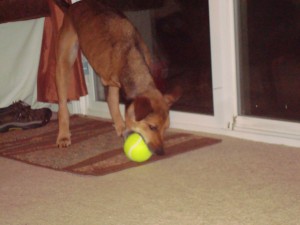 Check out the huge "tennis" ball Adam got Caira today….we weren't sure she was going to be up for the challenge. We shouldn't have been so worried. She took one look at that ball and said to us…"bring it on!!!"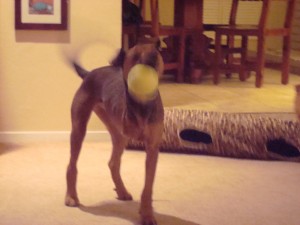 Too much tail wagging to get a really good picture….isn't it great how it's almost the size of her head!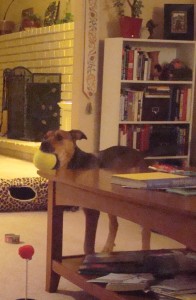 Yeah…so she's been carrying this thing around the house for the last 30 minutes. Every time she puts it down, Sammy or the kittens go to sniff it and she snaps it right back up and another round the room she goes!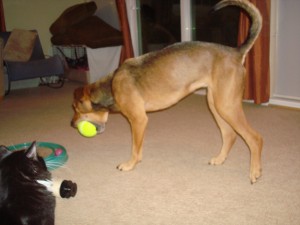 Here's Polly waiting her turn….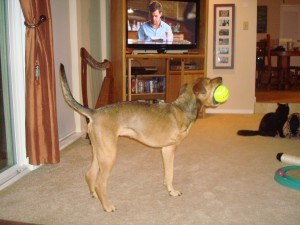 Yeah…we were trying to watch 'the fringe' but that didn't happen…it's on pause.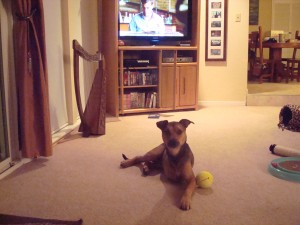 A quick break before someone else comes to sniff the big ole tennis ball. Just so y'all know, she's been chewing on it since I started this post and she's still at it. I don't know how long this one will last. But then, she deserves to chew every tennis ball she can in the life she has left! And today, that's a BIG one!