As our new friend Jim said "My generation had Big Bird and Snuffleupagus who could easily kick Barney's ass." I think that explains it all.
So Barney is starting a tour across the World to see all tripawds, and to see who will tear which limb off first! Muah hahhahaha!
Barney came to our house first. In a coffee pot box. Really.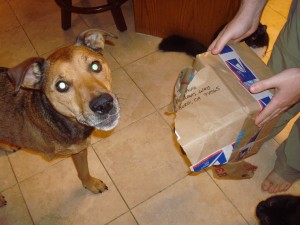 Since Barney is on a World Tour we decided to take him to Sherman Island. We posted a big part of Barney's adventure on the killbarney website here:
http://killbarney.tripawds.com/2010/01/05/caira-sue-kicks-off-killbarney-tour/
But I couldn't resist posting a few more pix. Here's Barney trying to hide: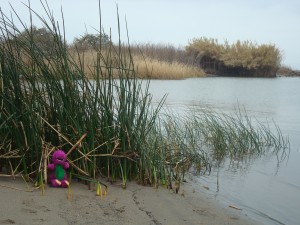 Silly Barney. You can't hide from a determined dog. See what happens when you hide?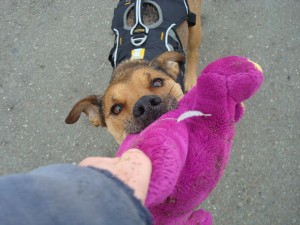 Caira did spend some time playing with her tennis balls. (see yesterday's post). I think I heard Barney breathe a sigh of relief as Adam started burying balls on the beach and Caira was distracted enough to dig at them instead of Barney!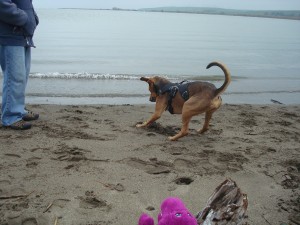 Here's Barney enjoying a few minutes of relaxation.
Ooops…this is what happens when you take a break: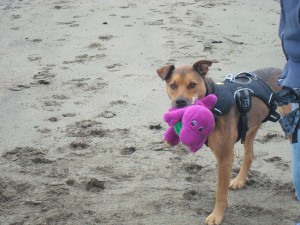 Great flying Barneys!!!!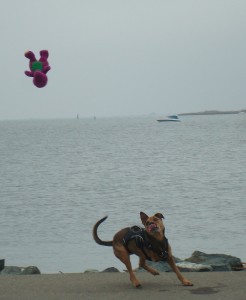 Where oh where will Barney land after this?????