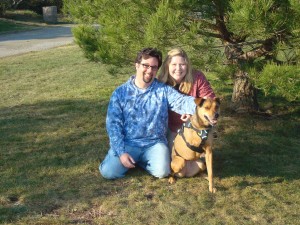 Happy Holidays from Adam, Mary and Caira Sue!
We have had quite the week. Caira Sue was a little blue after we had to put our 16 year old cat to sleep. I know, it seems strange, but that cat was a constant in her life and they slept together. Caira was actually walking around quite worried about him for the last week as he got weaker and sicker. So, she was sad. So, we did what we know cheers her up.
We bought her tennis balls!
Our very good friend, Neezar Samara, is an amazing photographer. To see his great work with people and places check out his website:
http://www.samaraphotography.com/
So, yesterday the lighting was nice enough and the weather beautiful enough to make Neezar long for a frolick in the leaves. Ok, maybe he didn't frolick (he's really not the frolicking type. I mean, he's a manly man who will probably kill me for using the word "frolick" anywhere near his name. So no, he did not want to frolick…), but he did ask if he could take pictures of Caira Sue playing. Caira Sue? The most awesome and beautiful dog in the WHOLE WORLD?!?!?!?! (Just our opinion? Naw!) We headed straight to the park with the new tennis balls!
So, I'm not sure if it will work, but I am posting the link to his AMAZING and INCREDIBLE pictures here:
http://www.pictage.com/client/event.do?event=778289&emailFlag=true
I don't just say they are amazing because he is my friend. If they were lousy, I just wouldn't post it. This guy has great talent, and I feel like he really captured Caira Sue's spirit. He is interested in doing more animals (and of course people, objects, etc). If you like his work, give him a call or an email.
I'm sure my house is going to be decorated with Caira Sue portraits before the end of January!
Anyway. Enough about THAT.
My husband has taken to calling Shelby, Shelby Fawcett. You know, she is beautiful. But it's that amazing TAIL that she just sweeps around so that everyone will look at her! I wanted to show you all the resemblance…..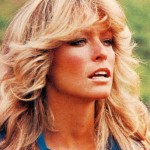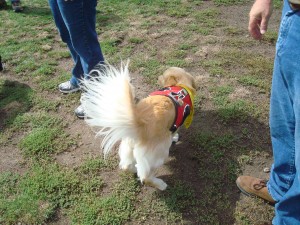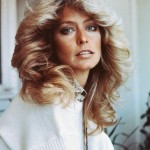 What do you all think? In doing this research, I found out there are many websites on how to achieve Farrah's, I mean Shelby's awesome hairstyle. It seems that even Paris Hilton is jealous of Shelby:
http://www.divavillage.com/article/id/47079/section_name/Hair/title/Farrah+Fawcett+Hair/pg/1
Pretty cool, eh?