So, I've been dragging my feet about posting on here..
Probably because of all the craziness and stress of..well…being Caira Sue's Pop.
That is, Until now..until I felt….MUST POST PUPPY PICTURES!!
Am I "Keeping up with the Jones'" ? Heck Yes I am!
First, here we have Caira Sue and her Foster Sister, Madison.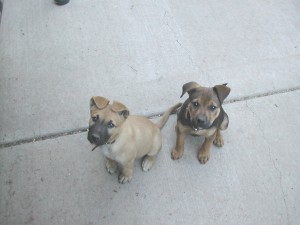 Then we have Caira Sue the Rez Dog..Chompin' on a Rawhide,while lying on a hose.  Before you ask, yes, she had a real bed.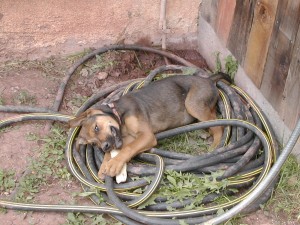 Next, Caira Sue snoozing in the back of my old 1969 Jeep Wagoneer…
Can you tell that I'm trying to win the cutness vote…?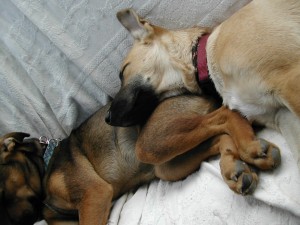 Caira Sue and her hiking partner in the High Desert Plateau in Arizona…
Caira Sue & her Poppa…..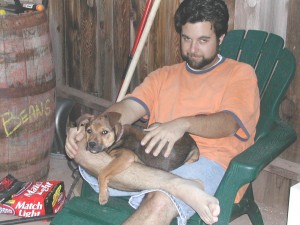 I doubt I'm the only person to get overcome with a flood of mixed emotions while going through old Puppy Pictures.  I'm thankful for every adventure and misadventure I've had the honor to share with my girl.  I'll post more soon, maybe even tomorrow…but right now, I'm going to go lie down and relish the fact that I won't have any sheets, or room for my legs in bed…Thanks to Caira Sue.